Our People
Our people are very important to us, as is making certain we provide you with the best possible professional financial advice. Below is a short biography for each of our colleagues together with their contact telephone number. For further contact details please see our "Contact Us" page.
---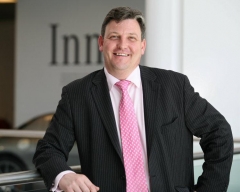 Karl Hopper-Young MSc CMgr FPFS CFPCM CMIFS FCMI AIFP FinstLM FIDM FinstSMM CeRGI CeLTM CeRER CeMAP, FCIM Adv CeRCC CSP FIC CeRCH Chartered Marketer Chartered Financial Planner Chartered MCSI
Tel.
01323 441788
Email.
karlhopper-young.com
Karl Hopper-Young has a considerable amount of knowledge and experience within the financial services profession.
Initially as an adviser, having spent time in training, product development, marketing and ultimately as a senior manager responsible for a large region from Devon to East Anglia of financial advisers based in the South East of England for a large well known life office.

Karl was a fellow of the Life Insurance Association by diploma and has held various positions, including Chairman of the Management Development Association for Sussex and Surrey.
He was a founder member of the Society of Financial Advisers, for which he was an Associate and was Regional Coordinator for the South of England for several years. The Society of Financial Advisers was the financial services arm of the Chartered Insurance Institute, now the Personal Finance Society of which he is a fellow (FPFS) and in December 2005 he became a Chartered Financial Planner. He has also chaired the Institute of Financial Planning's Kent and Sussex region and is a qualified member holding the Certified Financial Planner qualification, which is an internationally recognised qualification and acknowledged as the pinnacle of financial planning and advice within the profession. Karl has spent, over the years, a considerable amount of time training within the profession and was involved in the Chartered Insurance Institute putting together the questions for the industry benchmark examination (The Financial Planning Certificate) and was heavily involved in the syllabus of H15 (Supervision and Sales Management) advanced module.

Karl is a holder of the Chartered Institute of Bankers Advanced Certificate in Mortgage advice and Practice and as such is a Certified Mortgage Specialist. In addition he holds the Certificate in Regulated Equity Release and is actively involved in Long Term Care planning. He is also a qualified member of the Chartered Institute of Marketing and holds Chartered Marketer status.In January 2011 he was awarded Chartered Manager status. Karl has considerable experience in external assessment and verifier work and has worked with a considerable number of public and private sector organisations where he has developed wide and varied management experience. He holds an MSc marketing Degree course at Leicester University (2003). He was instrumental in obtaining Chartered Status for the Firm ( June 2007).
In September 2008 Standards International certified Karl to the ISO 22222 Personal Financial Planning standard. Standards International is accredited by UKAS. The ISO 22222 standard provides an internationally agreed benchmark for personal financial services. Achieving the standard demonstrates a recognised level of competence and ethical behaviour, giving consumers confidence in the service they provide. He has also completed the Chartered Insurance Institute ISO 22222 assessors' course.

In addition he now sits on The National Skills Academy – Financial Services South East Employer Board and has now been appointed its Chairman. Karl is also a Director and Trustee on the National Board for the National Skills Academy - Financial Services. The National Skills Academy was established by the Financial Services Skills Council in late 2006. The Financial Services Skills Council is an independent, employer-led organisation, established in 2004 to provide strategic leadership for education, training and skills development for financial services, and more recently accountancy and finance across the UK. Karl was involved in the working group for the Financial Services Skills Council to review National Occupational Standards (NOS) for providing Financial Advice.Karl is also a member of Resolution.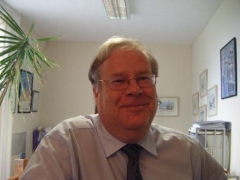 Mark Thomas, BA (Econ) ACA CertPFS CeRCC, Director and Company Secretary
Tel.
01323 441788
Email.
financesussexifa.com
Mark has considerable experience in the accountancy and financial management field. He is an Economics Graduate of Leeds University. He qualified as a Chartered Accountant in 1990 and after 9 years of auditing in a London practice took up senior financial management roles in the commercial sector before joining Sussex Independent in 2004.

Mark deals with a number of the compliance issues within the firm as well as the financial management and risk controls within the firm and provides clients with advice in relation to self assessment and small business accounts.

Mark was appointed a Director of the company at the beginning of 2008.

As a younger man Mark was a keen sportsman, his sporting career peaking early when he won the Mid-Warwickshire Schools under sevens sixty yard dash. Mark is still a keen follower of sport, mainly cricket and rugby.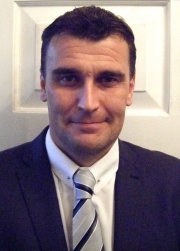 Robert Slaughter Dip PFS, Director and Financial Adviser
Tel.
01323 441788
Email.
robert.slaughtersussexifa.com
Robert has over 20 years experience in the financial services industry,specifically in the Wealth Management and Financial Planning arena and is Diploma qualified.Over the last 10 years he has been working closely with clients to help them to grow and protect their wealth.

Robert has worked for a leading UK bank as a private banking manager and brings with him a vast knowledge across many differing industries where he has tailored financial planning solutions for each of his clients to meet their individual needs.

Robert believes that the most important aspect of assisting his clients is the ability to listen to and understand their requirements to help them build on these aspirations, through cultivating long standing working relationships to advise them of the options available to achieve their objectives.

In an ever evolving world of financial planning keeping up to date with changes is paramount in assisting clients in managing their corporate and personal wealth to meet their goals, whatever they may be.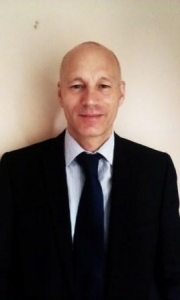 Steve Gann, CeMAP CertPFS CeRER CeRCC, Mortgage Adviser
Tel.
01424 442443
Email.
s.gannbtinternet.com
Steve started life at Andrews Financial Services in July 1989. He also worked for General Accident Property Services and Hambro Countrywide until the early 1990s when he joined Commercial Union Home Link trading as Agency Financial Services where he worked until 1998 and then decided the time was right to become an Independent Financial Adviser and has been with Sussex Independent ever since.

Steve has arranged a considerable number of mortgages over the years and related insurances and has a very detailed knowledge of the mortgage market. Steve is based in Hastings and looks after offices in Battle and Rye, working alongside a leading independently owned Estate Agent, Rush Witt & Wilson.

Steve holds the Financial Planning Certificate, the Certificate in Mortgage Advice and Practice, the Certificate in Regulated Equity Release, and the Certificate in Regulated Customer Care.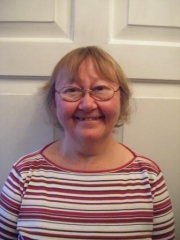 Jo Johnson, CeMAP CeRGI, Administrator
Tel.
01323 441788
Email.
adminsussexifa.com
Jo has worked within the financial service industry for just over 30 years. A large part of this was at Refuge Assurance dealing with administration, accounts, policy servicing and new business, as well as supporting the District Manager at the Eastbourne branch.

Thereafter Jo moved to the Co-operative Insurance Society carrying out similar work.Jo is involved in dealing with the client database, dealing with day to day administration as well as providing Illustrations for General Insurance and supporting the Admin Function in the progression of client cases.

Jo completed her Certificate In Regulated Insurance in December 2008,her Certificate in Mortgage Advice and Practice in July 2009 her level 3 qualification Introduction to Securities and Investments in February 2013,FA2 Pension Administration in 2014 and CF8 Long Term in 2015. Jo is an Affiliate Member of the Chartered Institute of Securities and Investments.
Jake Beale BA (Hons) DipFA CeMAP CeRER CertLTCP, Pensions & Investment Lead
Tel.
01323 441788
Email.
researchsussexifa.com
Jake is a graduate from the University of Brighton having studied Accountancy and Finance obtaining a BA (Hons) degree.. He also holds a level 4 Diploma in Financial Advice through the London Institute of Banking And Finance.

Jake having previously worked as a protection adviser moved to Sussex Independent to pursue his goal of becoming a Chartered Financial Planner.

In his spare time Jake likes to keep himself fit and healthy and is a keen sports enthusiast, primarily American Football and Baseball. He was captain of his University's American Football team and a former GB trialist whilst at University. An interesting fact about Jake, he is also a National Champion Cheerleader!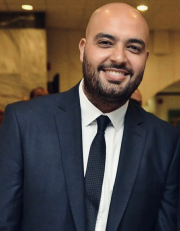 Jacques Howell DipPFS Cert MP, Financial Services Administrator
Tel.
01323 441788
Email.
lifesussexifa.com
Jacques moved to Sussex Independent in April 2021 with a view of progressing further in the Financial services sector and gain additional knowledge of all aspects of the industry.

Since achieving his Certificate in Regulated Financial Services Operations in August 2020, Jacques has a completed his Diploma in Financial Planning in October 2022 and now has the goal of achieving chartered status.

In his spare time, Jacques enjoys keeping fit by playing football for a local Saturday league team, going to the gym and playing golf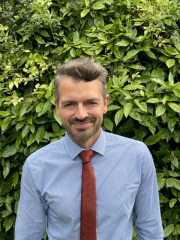 Henry Watson DipFA CeMAP CeRER CertLTCP, Financial Services Administrator
Tel.
01323 441788
Email.
managementsussexifa.com
Henry joined Sussex Independent in September 2022 after completing his Level 4 Diploma in Financial Advice with the London Institute of Banking and Finance during the peak of the Covid-19 pandemic with a view to obtaining chartered status in the near future.

Henry enjoys the outdoors and is an avid cycling fan, he has an interest in the fintech and emerging web3 space. Henry keeps up to date with regulatory developments, geopolitics and global economic activity.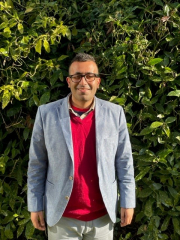 Sammy Amini-Asl BA (Hons), Assistant Accountant
Tel.
01323 441788
Email.
moneysussexifa.com
Sammy joined Sussex Independent in November 2022 and is keen to expand his experience within the financial services sector. After previously working within accounts in the healthcare sector, Sammy is interested in gaining real world understanding of the financial sector from both the accounting perspective and financial advice.

As a graduate with a financial services degree, Sammy understands the function of money which enables him to assist clients with tax enquiries and provide a high level of support to the firm and our clients.

Sammy is currently undertaking his professional accountancy qualifications with the goal of becoming a chartered tax adviser and further strengthening his knowledge to ensure clients needs are met to the highest possible standard.

Sammy enjoys studying about the financial markets in his spare time and likes to keep up to date with financial changes and how they can affect the valuation of the market assets over time.